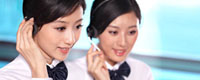 Name: Mr. Frank
Mobile: +86 13793390131
E-mail: info@abokem.com
Skype: frank.dang1
WeChat: frank9922
whatsapp: +86 13793390131
QQ: 1619729593





Product name : Glacial Acetic Acid Cas No.64-19-7

Product No. : 20211229151238
Details:
Glacial Acetic Acid Cas No.64-19-7
Glacial acetic acid as one of most important organic raw materials, it is mainly used in such products as vinyl acetate,
acetic anhydride, diketene, acetate ester, acetate, acetate fiber and chloroactic acid etc. It is an important raw material for syntesized fiber, gooey, medicines, pesticides and dyes, and also a good
organic solvent. It is widely applied in such industries as of plastics, rubbers and printing etc.