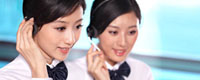 Name: Mr. Frank
Mobile: +86 13793390131
E-mail: info@abokem.com
Skype: frank.dang1
WeChat: frank9922
whatsapp: +86 13793390131
QQ: 1619729593





Product name : Borax Decahydrate Cas No. 1303-90-4

Product No. : 20170724001
Details:
Borax Decahydrate Cas No. 1303-90-4
Borax, also known as sodium borate, sodium tetraborate, or disodium tetraborate, is an importantboron compound, a mineral, and a salt of boric acid. It is usually a white powder consisting of soft colorless crystals that dissolve easily in water.

Borax has a wide variety of uses. It is a component of many detergents, cosmetics, and enamel glazes. It is also used to make buffer solutions in biochemistry, as a fire retardant, as an anti-fungal compound forfiberglass, as a flux in metallurgy, neutron-capture shields for radioactive sources, a texturing agent in cooking, and as a precursor for other boron compounds.

If you want get the
TDS
,
MSDS
,
COA
,
Price
,
Leading time
,
Packing
etc. of this Product, Plsease contact us, you will get instant response.
Email:
info@abokem.com; abokem@hotmail.com
WeChat:
frank9922
Skype:
frank.dang1
Whatsapp:
+86 13793390131