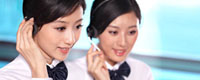 Name: Mr. Frank
Mobile: +86 13793390131
E-mail: info@abokem.com
Skype: frank.dang1
WeChat: frank9922
whatsapp: +86 13793390131
QQ: 1619729593





Product name : Citric Acid Anhydrous Cas No. 77-92-9

Product No. : 20178422643
Details:
Citric Acid Anhydrous Cas No. 77-92-9

Citric acid is a weak organic acid mainly used as flavoring agent, preservative, antistaling agent,antioxidant, platicizer, detergent,cleaning agent etc.


Applications as below:
1. Widely used in all kinds of drinks, soft drinks, wine, candy, snacks, biscuits, canned fruit juices, dairy products, also can be used as a cooking oil antioxidants. Anhydrous citric acid used in solid drinks a lot.
2. Citric Acid is a good rock mixture, Can be used for testing the acid resistance of ceramic tile of architectural pottery reagents.
3. Citric acid and sodium citrate buffer used for flue gas desulfurization
4. Citric acid is a kind of fruit acid, can be used to accelerate the cutin renewal, commonly used in lotions, creams, shampoo, whitening, anti-aging products, acne products.
we also supply citric acid monohydrate.
If you want to get the
TDS
,
MSDS
,
COA
,
Price
,
Leading time
,
Packing
etc. of this Product, Plsease contact us, you will get instant response.
Email:
info@abokem.com; abokem@hotmail.com
WeChat:
frank9922
Skype:
frank.dang1
Whatsapp:
+86 13793390131