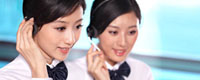 Name: Mr. Frank
Mobile: +86 13793390131
E-mail: info@abokem.com
Skype: frank.dang1
WeChat: frank9922
whatsapp: +86 13793390131
QQ: 1619729593





Product name : Urotropin Hexamine Cas No.100-97-0

Product No. : 20211229165017
Details:
Urotropin Hexamine Cas No.100-97-0

Hexamine (Urotropin) is a white, crystalline powder and is used for amino- and phenoplast production, but also to conserve food. further, it is used as a dry fuel, and as the main fuel component of ESBIT. Hexamine is produced by reaction Of ammonia with formaldehyde.
It is used for the manufacture of amino- and phenoplasts and as a food preservative. In pressed form it is used as a dry fuel and is the main component of the fuel ESBIT.