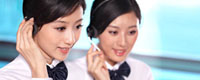 Name: Mr. Frank
Mobile: +86 13793390131
E-mail: info@abokem.com
Skype: frank.dang1
WeChat: frank9922
whatsapp: +86 13793390131
QQ: 1619729593





Product name : SDIC-Sodium Dichloroisocyanurate

Product No. : 2017713124817

Price : $1.0-1.5 per Kg
Details:
SDIC-Sodium Dichloroisocyanurate Cas No. 2893-78-9

SDIC or NaDCC is short for Sodium Dichloroisocyanurate. It is mainly used as a disinfectant, biocide, industrial deodorant and detergent. It is found in some modern water purification tablets/filters. It is more efficient than formerly used halazone water disinfectant. In these applications, it is a source of slow release of chlorine in low concentrations at a relatively constant rate. As a disinfectant, it is used to sterilize drinking water, swimming pools, tableware and air, fight against infectious diseases as routine disinfection.

It also can be used as a preventive for disinfection and environmental sterilization, in raising silkworm, livestock, poultry and fish, and also can be used to prevent wool from shrinking, bleaching textiles and cleaning industrial circulating water.

If you want get the
TDS
,
MSDS
,
COA
,
Price
,
Leading time
,
Packing
etc. of this Product, Plsease contact us, you will get instant response.
Email:
info@abokem.com; abokem@hotmail.com
WeChat:
frank9922
Skype:
frank.dang1
Whatsapp:
+86 13793390131