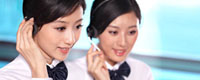 Name: Mr. Frank
Mobile: +86 13793390131
E-mail: info@abokem.com
Skype: frank.dang1
WeChat: frank9922
whatsapp: +86 13793390131
QQ: 1619729593





Product name : Sodium Diethylhexyl Sulfosuccinate Cas No. 1639-66-3

Product No. : 2017628183546
Details:
Sodium Diethylhexyl Sulfosuccinate Cas No. 1639-66-3
Penetrant OT, Penetrating agent T
This product is an anionic surfactant, it has properties of rapid penetration, homogeneity, wetting, emulsification and better frothing. It is intolerant with strong acid, strong alkali, heavy metals and reductant.


This product is soluble in water, lower alcohol, benzene, ccl4 and kerosene oil solvents. The solution is milk white, pH (1% water solution) is 5.0-7.0.


This product can penetrate rapidly and homogeneously, and has good effect at temperature lower than 40℃ and pH 5-10. The treated fabric is stable even temperature acidic and alklic condition changed. It's widely used textile & dyeing, pesticide emulsification, tanning and mineral separation.
If you want to get the
TDS
,
MSDS
,
COA
,
Price
,
Leading time
,
Packing
etc. of this Product, Plsease contact us, you will get instant response.
Email:
info@abokem.com; abokem@hotmail.com
WeChat:
frank9922
Skype:
frank.dang1
Whatsapp:
+86 13793390131