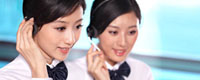 Name: Mr. Frank
Tel: +86-631-3895559
Mobile: +86 13793390131
E-mail: info@abokem.com
Skype: frank.dang1
WeChat: frank9922
whatsapp: +86 13793390131
QQ: 1619729593





Product name : MBT-Na Cas No. 2492-26-4

Product No. : 201762818103
Details:
MBT-Na Cas No. 2492-26-4
Sodium salt of 2-Mercaptobenzothiazole (MBT•Na)
MBT•Na can be used as the copper corrosion inhibitor in circulating cool water system. The mechanism is due to the chemical absorption of MBT•Na on copper surface, or chelation reaction between them. The dosage of 4mg/L is preferred. This product can also be used as plasticizer and photometer for acid copper plating.