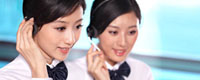 Name: Mr. Frank
Mobile: +86 13793390131
E-mail: info@abokem.com
Skype: frank.dang1
WeChat: frank9922
whatsapp: +86 13793390131
QQ: 1619729593





Product name : Chelating Agent Cas No. 51981-21-6

Product No. : 2017628183249
Details:
Chelating Agent Cas No. 51981-21-6
Glutamic Acid,N,N-diacetic Acid, Tetra Sodium Salt
it is a metal ion chelation agent, and can form stable water soluble complexes with metal ion. It has good solubility in wide pH range with powerful decontamination ability and can achieve synergistic effect with biocides in systems.