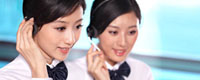 Name: Mr. Frank
Tel: +86-631-3895559
Mobile: +86 13793390131
E-mail: info@abokem.com
Skype: frank.dang1
WeChat: frank9922
whatsapp: +86 13793390131
QQ: 1619729593





Product name : ATMP-5Na Cas No. 2235-43-0

Product No. : 2017626151213
Details:
ATMP-5Na Cas No. 2235-43-0
Penta sodium salt of Amino Trimethylene Phosphonic Acid (ATMP•Na5)
ATMP•Na5 is the salt of ATMP, it can inhibit calcium carbonate particularly in water treatment system . ATMP•Na5 can be used in circulating cool system in power plant, oil refinery plant and oilfield refill water system . ATMP•Na5 is a general low cost scale inhibitor, it has good corrosion inhibition to zinc salt and phosphate, its chelating ability is good as well.

If you want to get the
TDS
,
MSDS
,
COA
,
Price
,
Leading time
,
Packing
etc. of this Product, Plsease contact us, you will get instant response.
Email:
info@abokem.com; abokem@hotmail.com
WeChat:
frank9922
Skype:
frank.dang1
Whatsapp:
+86 13793390131