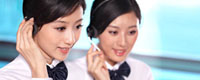 Name: Mr. Frank
Mobile: +86 13793390131
E-mail: info@abokem.com
Skype: frank.dang1
WeChat: frank9922
whatsapp: +86 13793390131
QQ: 1619729593





Product name : Chelating Agent Cas No. 164462-16-2

Product No. : 2017628182914
Details:
Chelating Agent Cas No. 164462-16-2
Methylglycine N,N-diacetic acid, Trisodium Salt
It is used as scale remover and scale inhibitor to prevent scale formulation and soften water, which can also resolve metal salts and hydroxide to clean indissolvable salt scales in various industries.

If you want to get the
TDS
,
MSDS
,
COA
,
Price
,
Leading time
,
Packing
etc. of this Product, Plsease contact us, you will get instant response.
Email:
info@abokem.com; abokem@hotmail.com
WeChat:
frank9922
Skype:
frank.dang1
Whatsapp:
+86 13793390131