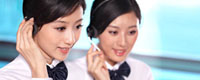 Name: Mr. Frank
Mobile: +86 13793390131
E-mail: info@abokem.com
Skype: frank.dang1
WeChat: frank9922
whatsapp: +86 13793390131
QQ: 1619729593





Product name : PBTC-4Na Cas No. 40372-66-5

Product No. : 2017627155040
Details:
PBTC-4Na Cas No. 40372-66-5
2-Phosphonobutane -1,2,4-Tricarboxylic Acid, Sodium salt (PBTC•Na4)
PBTC•Na4 has low content of phosphoric, its structure contains both phosphonic acid and carboxylic acid group, which enable its good scale and corrosion inhibition properties. Its scale inhibition property under high temperature is far better than that of organophosph-ines. PBTC•Na4 can improve the solubility of zinc salt, has good chlorine oxidation tolerance and good composite synergy. The solid state is easy deliquescence.

If you want to get the
TDS
,
MSDS
,
COA
,
Price
,
Leading time
,
Packing
etc. of this Product, Plsease contact us, you will get instant response.
Email:
info@abokem.com; abokem@hotmail.com
WeChat:
frank9922
Skype:
frank.dang1
Whatsapp:
+86 13793390131