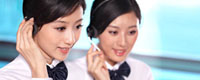 Name: Mr. Frank
Mobile: +86 13793390131
E-mail: info@abokem.com
Skype: frank.dang1
WeChat: frank9922
whatsapp: +86 13793390131
QQ: 1619729593





Product name : TTA-Na Cas No. 64665-57-2

Product No. : 2017628181844
Details:
TTA-Na Cas No. 64665-57-2
Sodium salt of Tolyltriazole (TTA•Na)
TTA•Na can be used as corrosion inhibitor of copper and copper alloy, it also has corrosion inhibition for black metals. TTA•Na is absorbed on metal surface to form a thin membrane to protect copper and other metals from corrosion of air and other harmful subjects. The membrane is more uniform. When used together with MBT, the effect is better.
If you want to get the
TDS
,
MSDS
,
COA
,
Price
,
Leading time
,
Packing
etc. of this Product, Plsease contact us, you will get instant response.
Email:
info@abokem.com; abokem@hotmail.com
WeChat:
frank9922
Skype:
frank.dang1
Whatsapp:
+86 13793390131