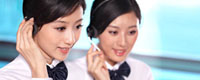 Name: Mr. Frank
Mobile: +86 13793390131
E-mail: info@abokem.com
Skype: frank.dang1
WeChat: frank9922
whatsapp: +86 13793390131
QQ: 1619729593





Product name : Hydrazine Hydrate Solution Cas No.1021752-4

Product No. : 20211229165358
Details:
Hydrazine Hydrate Solution Cas No.1021752-4

Hydrazine derivatives are used in the manufacture of herbicides and fungicides, as well as plant growth regulators. From tranquilizers to the primary drug for controlling tuberculosis, hydrazine derivatives have proven to be effective ingredients for a number of pharmaceuticals.
Used as an oxygen scavenger in boiler water, hydrazine solution reduces oxidation in both low and high pressure steam systems.In fact, hydrazine is the best material that can be used for protection against oxidation in super critical boilers operating at pressures up to 3500 psi.
Currently, the plastics industry uses hydrazine derivatives in the creation of blowing agents and polymerization initiators. Use of these derivatives is also being investigated for the formulation of polymers.