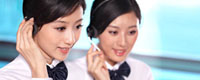 Name: Mr. Frank
Mobile: +86 13793390131
E-mail: info@abokem.com
Skype: frank.dang1
WeChat: frank9922
whatsapp: +86 13793390131
QQ: 1619729593





Product name : Solvent White Spirit D40

Product No. : 201782101935
Details:
Solvent White Spirit D40

White Spirit D40 Is derived from Low Aromatic White Spirit which has been highly refined and reacted with hydrogen to convert aromatics to cycloparaffins. This deep hydrogenation results in products of controlled composition with very low aromatic contents, negligible reactive impurities and a low, sweet odour.

Application: As an environment-friendly solvent widely used at metal anti-rust, metal cleaning, testile dyeing auxiliary, clothes dry-cleaning, coating and painting, Etc.


White Spirit D30, D60, D70, D80, D90, D110, D140 also available for our company.

If you want get the
TDS
,
MSDS
,
COA
,
Price
,
Leading time
,
Packing
etc. of this Product, Plsease contact us, you will get instant response.
Email:
info@abokem.com; abokem@hotmail.com
WeChat:
frank9922
Skype:
frank.dang1
Whatsapp:
+86 13793390131