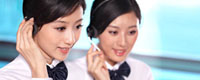 Name: Mr. Frank
Mobile: +86 13793390131
E-mail: info@abokem.com
Skype: frank.dang1
WeChat: frank9922
whatsapp: +86 13793390131
QQ: 1619729593





Product name : Fuel Additive-Vanadium Corrosion Inhibitor SulfoMg-140

Product No. : 201713114739
Details:
SulfoMg-140




Fuel Additive-Vanadium Corrosion Inhibitor




Description
SulfoMg-140 is a highly overbased magnesium sulfonate fuel oil additive with an average particle size of 0.06 microns containing 14 wt. % magnesium. This product is a completely oil soluble, clear brown colored liquid with good stability in the presence of water. SulfoMg-140 overbased magnesium sulfonate will form high melting point compounds with vanadium during combustion, therefore reducing corrosion and sulfur trioxide formation.
SulfoMg-140 can be directly added to fuel oil or injected into the fuel line. Recommended dosage for gas turbine applications is three parts magnesium to one part vanadium.

Technical Specification
Magnesium, wt. %——14.2
Magnesium Sulfonate, wt. % ——13.0
Total Base Number—— 640
Viscosity@ 100ºC, cSt ——60
Flash Point, COC ºC—— 100
Specific Gravity 15ºC—— 1.250

Characteristic
Effective for steel, copper and mixed metallurgy systems
Stable and effective at high temperature and heat fluxes
Compatible with glycol and alcohol antifreeze solutions

Usage
SulfoMg-140 is a liquid overbased magnesium sulfonate and is normally handled at room temperature. For general purposes, the following storage and handling temperatures are recommended:
Storage 50-70°C
Handling 70-80°C

Storage and Packing
Store SulfoMg-140 at cool and dry place under moderate temperatures. Tank cars, tank trucks and non-returnable 200L iron or steel drums for packing. Shelf life will be 2years.

K-words


Fuel Additive-Vanadium Corrosion Inhibitor SulfoMg-140, Magnesium Sulfonate fuel additive






If you want to get the
TDS
,
MSDS
,
COA
,
Price
,
Leading time
,
Packing
etc. of this Product, Plsease contact us, you will get instant response.
Email:
info@abokem.com; abokem@hotmail.com
WeChat:
frank9922
Skype:
frank.dang1
Whatsapp:
+86 13793390131