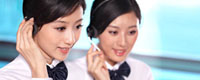 Name: Mr. Frank
Mobile: +86 13793390131
E-mail: info@abokem.com
Skype: frank.dang1
WeChat: frank9922
whatsapp: +86 13793390131
QQ: 1619729593





Product name : Vanadium Corrosion Inhibitor CarboxMg-200

Product No. : 20161217215135
Details:



CarboxMg-200




Vanadium Corrosion Inhibitor



Description
CarboxMg-200 is a kind of fuel additive soluble in oil and has good dispersing performance. It is a specialized additive for gas turbine that consumes raw oil. The unique formula consists of a high purity magnesium compound, petroleum base carboxylate dispersant and high molecular surfactant etc. It has excellent physical and chemical properties, which can be miscible with fuel oil in any proportion. When CarboxMg-200 added in gas turbine and burned together with fuel oil, it can inhibit the heavy metal from corrosion by improving the melting point of vanadium-containing ash and finally the ash will gradually get loosened and taken out by hot smoke and gas.

For maximum corrosion inhibiting, the dosage of CarboxMg-200 should keep the proportion at Mg:V=3:1 in the fuel oil or proportion chosen according to gas turbine manufacturer instructions. If heavy oil contain nickel metal, calculate Ni as V. If Ni content higher, then Mg:V value should be increased when dosing the additive.

Technical Specification
Additive type: carboxylate base
Magnesium(%): 20% min.
Appearance: Brown liquid
Density: 1.25-1.35g/ml (20℃)
Viscosity: ≤500mPa﹒s (40℃)
Flash point: ≥100℃
Pour point: <-5℃
Sediment impurity: 0.1% sediment>5μm
Solubility: Completely soluble in oil

Characteristic
Meet GEK28150 standard
Good stability
Unhydrolyzed
Non-volatile
No-toxic
Widely used to prevent from corrosion in different types of gas turbine and fuel boiler.


Packing and Storage and Shipping
CarboxMg-200 is a kind of industrial chemical and handling should be with more cautious as oil operating requirement. Avoid naked fire and high temperature and avoid contacting with skin and eyes.

It can be pump out directly into storage tank. It is not corrosive for carbon steel, stainless steel and aluminum. Shelf life can be kept a long time in original drum up to one year. During shelf life, little sediment maybe appear, but it dose not reduce any effects if mix it completely when using. Generally it packed by 200liters iron drum, but also can be customized by clients. And this additive should keep away from sunshine, water and other chemicals and impurities.

Precaution
A copy of MSDS is available once required.

If you want to get the
TDS
,
MSDS
,
COA
,
Price
,
Leading time
,
Packing
etc. of this Product, Plsease contact us, you will get instant response.
Email:
info@abokem.com; abokem@hotmail.com
WeChat:
frank9922
Skype:
frank.dang1
Whatsapp:
+86 13793390131