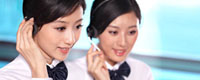 Name: Mr. Frank
Tel: +86-631-3895559
Mobile: +86 13793390131
E-mail: info@abokem.com
Skype: frank.dang1
WeChat: frank9922
whatsapp: +86 13793390131
QQ: 1619729593





Product name : Turbine Gas Fuel Additive Vanadium inhibitor HydroMg-200

Product No. : 201798105348
Details:
HydroMg-200
Turbine Gas Fuel Additive Vanadium inhibitor
Vanadium Inhibitor for Gas Turbine operating on H.F.O and Crude oil

HydroMg-200 is an fuel additive mainly used in gas turbine for purpose of vanadium inhibiting.

Specificaitons:
Product Base: Hydroxide
Magnesium content: Mg 20% Min.
Particle size D50: < 2Micron
Water Solubility: Insoluble in water
Water wt%: None
Hydro Stability: Very good
Oil Solubility: 100% soluble
Flash Point℃:>62




Features:

Especially designed for gas turbine

Stable and homogenous when mixed in H.F.O and C.O

The additive according to GEK 28150 standard

No plugging for fuel filter and no interference with all fuel process.

High resistance to hydrolysis

Don't react with water
Shelf life more than one years
If you want to get the
TDS
,
MSDS
,
COA
,
Price
,
Leading time
,
Packing
etc. of this Product, Plsease contact us, you will get instant response.
Email:
info@abokem.com; abokem@hotmail.com
WeChat:
frank9922
Skype:
frank.dang1
Whatsapp:
+86 13793390131