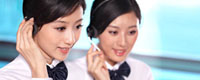 Name: Mr. Frank
Mobile: +86 13793390131
E-mail: info@abokem.com
Skype: frank.dang1
WeChat: frank9922
whatsapp: +86 13793390131
QQ: 1619729593





Product name : Sodium hypochlorite Solution CAS No.7681-52-9

Product No. : 201781122555
Details:
Sodium Hypochlorite Solution CAS No.7681-52-9
Synonyms:
Bleach; hypochlorous acid, sodium salt; soda bleach; sodium oxychloride
Molecular Weight: 74.44
Chemical Formula: NaOCl
Appearance: Light yellow liquid with strong odour
Specification: Available Chlorine: 8%, 10%, 12%, 15%, 17%
Sodium Hypochlorite can be widely used as disinfectant, bleaching agent or oxidant resulting from the available chlorine in the product, for example, it has a wonderful disinfection for swimming-pool, drinking water, cooling tower &sewage and waste water, food, and farming, Hospital, school, station and household etc., good bleaching and oxidation are also found in paper and dye industry.

If you want get the
TDS
,
MSDS
,
COA
,
Price
,
Leading time
,
Packing
etc. of this Product, Plsease contact us, you will get instant response.
Email:
info@abokem.com; abokem@hotmail.com
WeChat:
frank9922
Skype:
frank.dang1
Whatsapp:
+86 13793390131