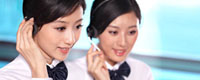 Name: Mr. Frank
Mobile: +86 13793390131
E-mail: info@abokem.com
Skype: frank.dang1
WeChat: frank9922
whatsapp: +86 13793390131
QQ: 1619729593





Product name : PbO-Lead Monoxide Cas No.1317-36-8

Product No. : 201771495539

Price : $ 2.0-3.8 per kg
Details:
PbO-Lead Monoxide Cas No.1317-36-8
Lead Monoxide is the inorganic compound with the molecular PbO. It has many applications such as paint,lead soap,ceramic raw materials,sulfuration accelerant,lead glass etc.

If you want get the
TDS
,
MSDS
,
COA
,
Price
,
Leading time
,
Packing
etc. of this Product, Plsease contact us, you will get instant response.
Email:
info@abokem.com; abokem@hotmail.com
WeChat:
frank9922
Skype:
frank.dang1
Whatsapp:
+86 13793390131