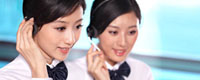 Name: Mr. Frank
Mobile: +86 13793390131
E-mail: info@abokem.com
Skype: frank.dang1
WeChat: frank9922
whatsapp: +86 13793390131
QQ: 1619729593





Product name : Activator-A

Product No. : 20161210214215
Details:
Activator-A
Water Transfer Printing Activator
Hydrographics or HydroGraphics, also known as immersion printing, water transfer printing, water transfer imaging, hydro dipping or cubic printing, is a method of applying printed designs to three-dimensional surfaces. The hydrographic process can be used on metal, plastic, glass, hard woods, and various other materials.
Activator-A , as a consumable, is used to fix the water-base ink after printed the blank film by your inkjet printer. If your blank film printed by off-set print, then Activator-A is unnecessary. Therefore, the main purpose of Activator-A is for protecting the ink after printing. It will be used only that you have blank film which will be printed design and pattern by inkjet printer.
Difference Between Activator-A and Activator-B
1> We have two types of hydrographic film, one is blank film for inkjet printer printing, the other one is already printed by offset printer.
2> The blank film is able to print by pigment ink with inkjet printer, and the printed film is printed by oil base ink with offset printer.
3> The Activator-A is used for fixing the pigment ink on the film. When we put the film on water, the Activator-B is used for liquify the film.
4> The blank film need both Activator-A and Activator-B, while the printed film such as carbon fiber film only need Activator-B.
5> Please note the Activator-A is only for the blank film only.
Activator-A specification
To be stored in cool and ventilated place, avoid direct exposure in the sunshine.
Activator-A is a liquid material, available in a wide variety of customized containers. General retail packing is 1Liter per bottle.